Construction containers for construction sites

Construction containers
As a manufacturer of construction containers, we offer solutions that will be individually tailored to the needs of your company. We will prepare a construction container according to your needs, taking care of the appropriate, comprehensive equipment, so that it fulfils a specific function - office, sanitary or storage. We provide short-term or long-term rental, as well as sales of construction container modules.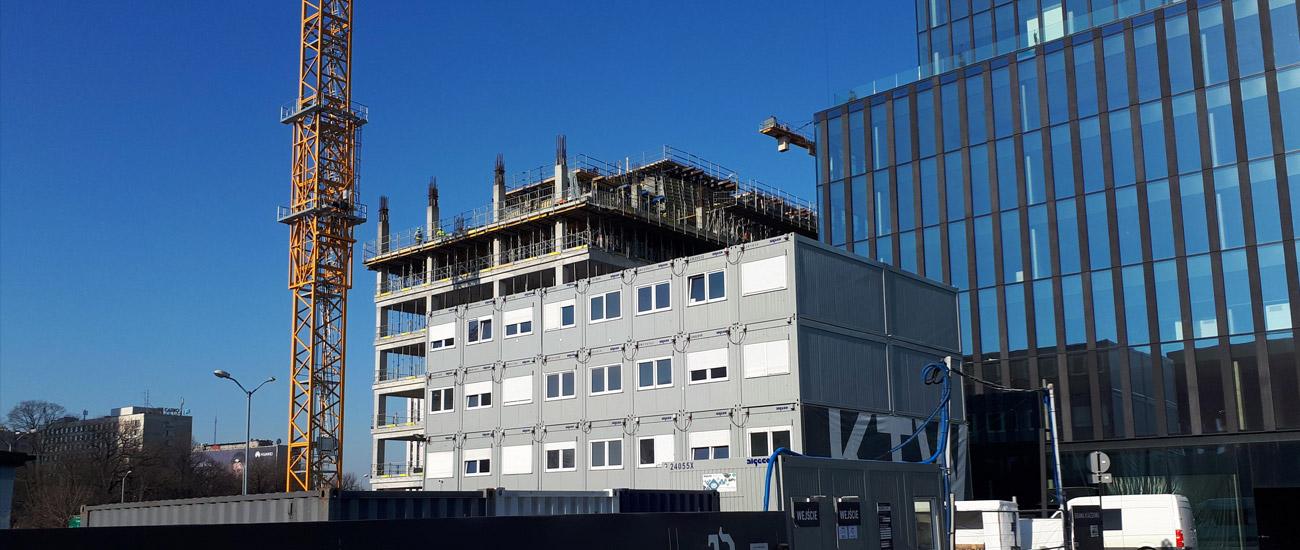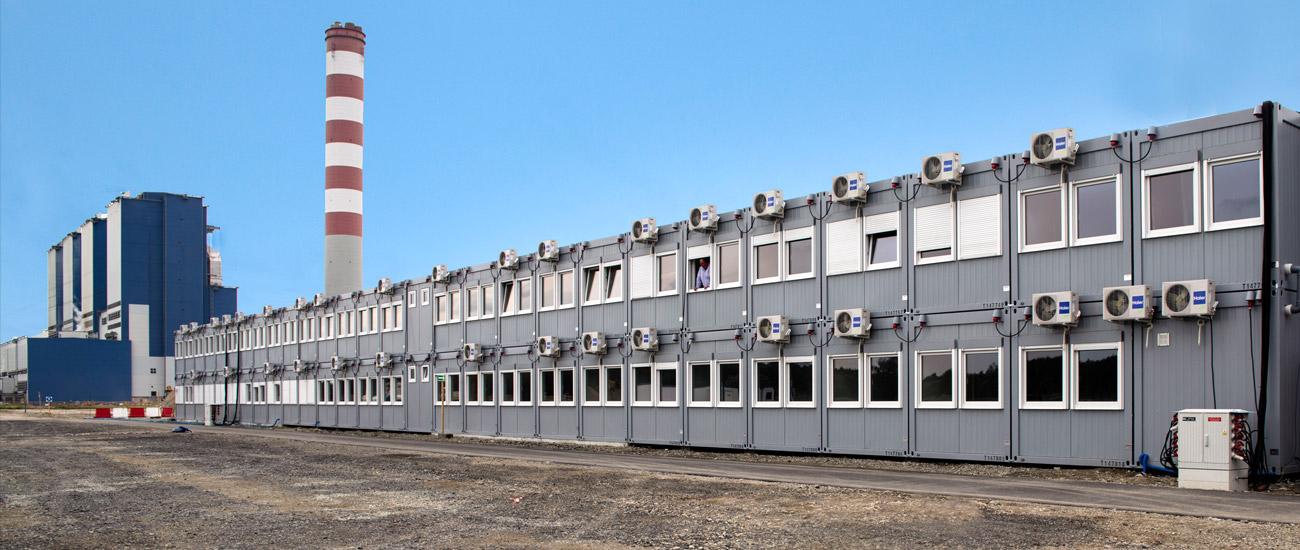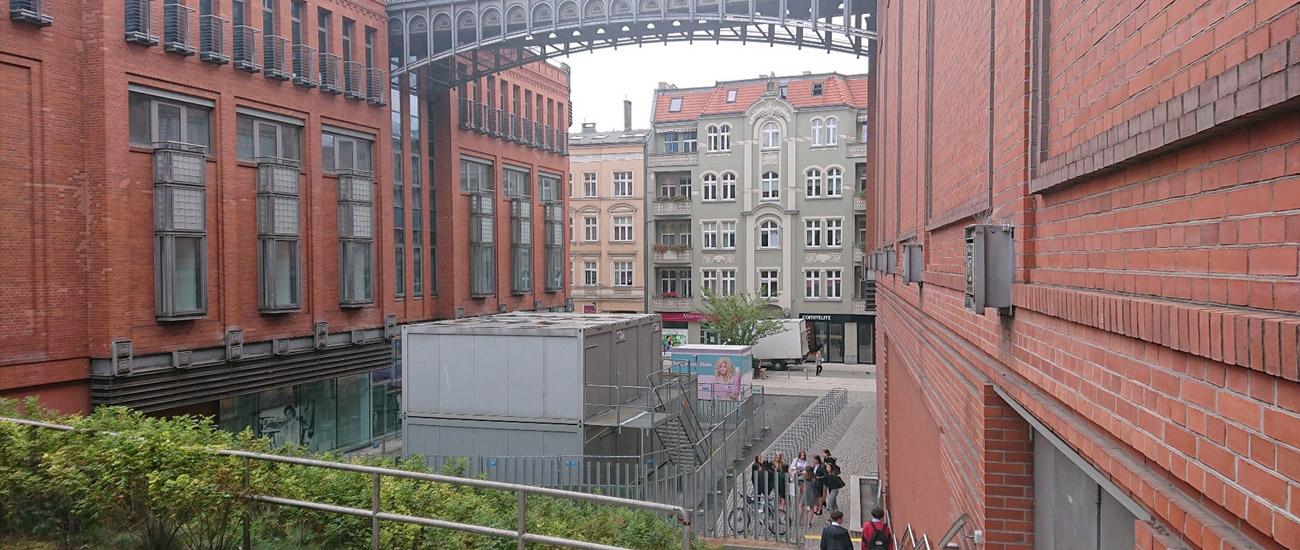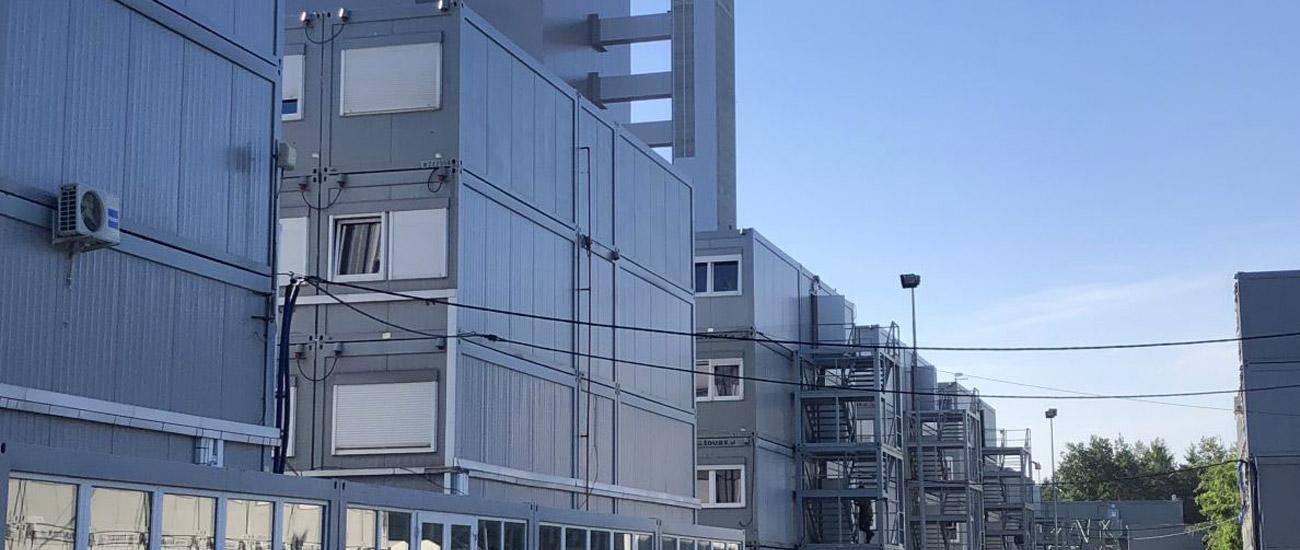 As part of our comprehensive solution, Algeco offers the following:
Expertise in Modular Construction
With over 60 years of experience in the market, Algeco specializes in providing container modules to our customers. Our dedicated team of experts is well-equipped to offer advice on the most suitable and cost-effective solutions for your business. Whether you require temporary facilities or permanent buildings, Algeco leverages its knowledge and commitment to the environment to create modern and sustainable modular structures.
Fully Equipped Turnkey Solutions
As part of our Service 360 package, we provide a range of turnkey solutions. This includes furniture rental options in three standards: ECONOMY, COMFORT, and PREMIUM. Additionally, we offer installation services for amenities such as air conditioning, IT networks, and more, ensuring your business has everything it needs. We aim to deliver a fully furnished space ready for you to commence operations. Our team of professionals will provide comprehensive support throughout our collaboration, including servicing and maintaining the rented equipment.
Express Delivery and Construction
Leveraging the efficiency of modular construction technology, we guarantee swift delivery of our modular buildings to your location. Our easy assembly process, involving the seamless connection of modules, allows your investment to be ready for use in as little as one day. We ensure prompt and efficient delivery of container modules to your specified destination.
Choose one of our modular solutions
Choose a convenient modular solution for your business. Explore our turnkey modular offices, locker rooms, construction facilities, event projects and modular classrooms.